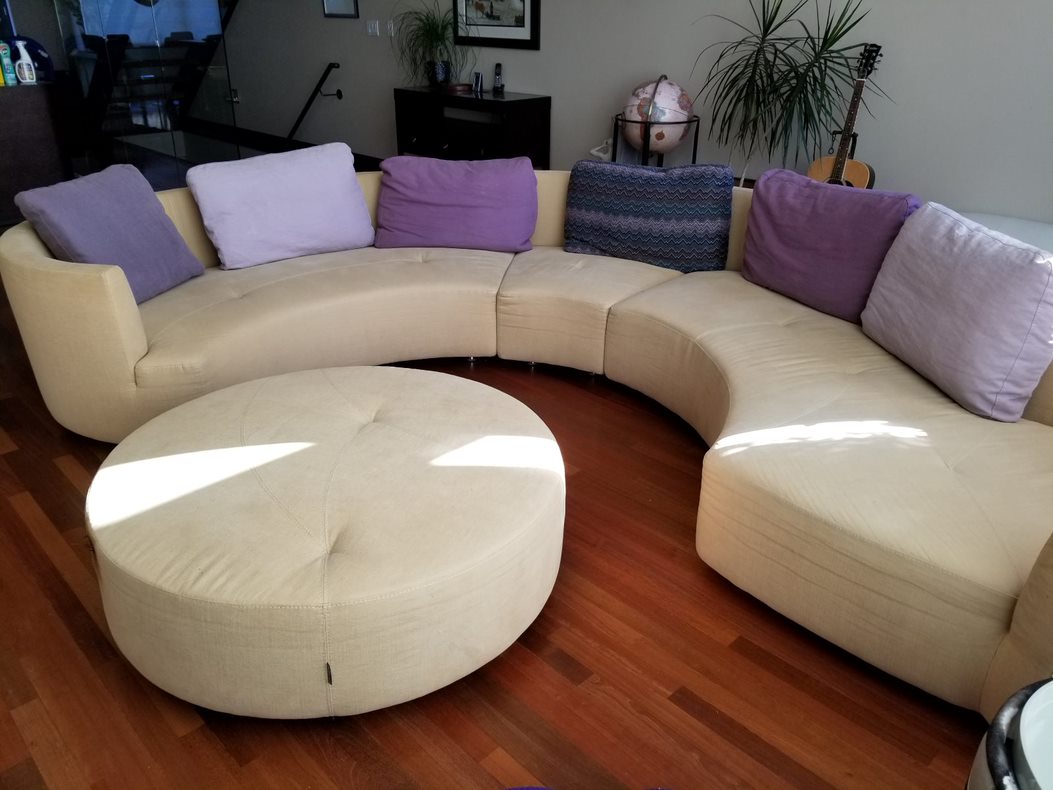 Chair and Sofa Upholstery Cleaning
Living life can be hard on carpet and upholstery. So, it comes as no surprise that our living spaces, particularly our upholstery and carpets, require more frequent cleaning. Removing pet stains and odours is increasingly part of our customers' needs.  
Stains on upholstery are easy to spot. However, it is harder to see the gradual buildup of embedded soil over time and without regular and thorough professional upholstery cleaning, soil particles are worked into the surface of furniture and can contribute to premature wear and permanent fabric damage, reducing the life of your furniture. 
ZAMii Pro Upholstery Cleaning Process
ZAMii's 6-Step upholstery cleaning process restores the original beauty of your upholstered furniture. Here is what you can expect: 
Step 1: Careful Pre-cleaning fabric and product test to ensure material compatibility. Our methods are safe.
Step 2: Dry vacuum process. Where required, we gently vacuum your upholstery.
Step 3: Application of our fabric pre-cleaning treatment that is tough on dirt, but gentle on fabric. This stage includes soft-brush agitation. The agitation process works the pre-spray cleaning treatment into the fabric ensuring optimal cleaning. 
Step 4: Special attention is paid to all spots and stains. Heavily soiled or pet-stained upholstery may require an additional charge. 
Step 5: FibreRinse upholstery cleaning solution is applied during the final extraction stage. Clean, heated water is pressured into the fabric to ensure deep cleaning and fast drying.
Step 6: Final hand grooming. We hand groom the upholstery with a white cloth to ensure cleanliness, and to leave a fresh, beautiful finish.
Breathe Easier with ZAMii Pro