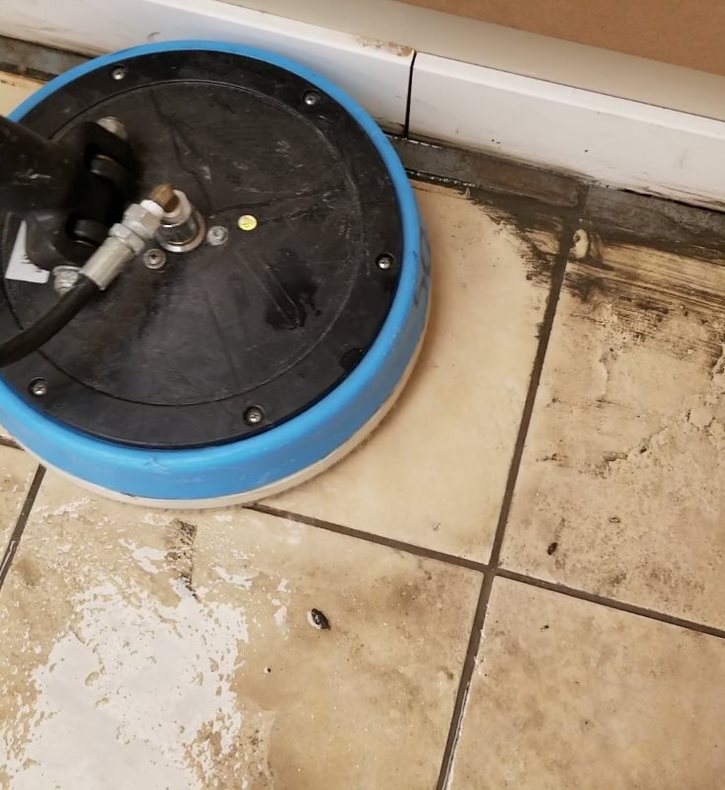 Commercial and Residential Tile and Grout Cleaning
Mopping your floor surface with traditional cleaning products spreads soil around your floor surface, removing only what sticks to your mop or cleaning device. Over time, the soil that is left behind on your floor darkens your tile and grout.
You can trust ZAMii PRO to clean and renew the look of your stone or tile floors, countertops, showers, patios, and foyers. Our technicians use specialized cleaning solutions and equipment to remove soil and dirt that has built up over the years. 
Restaurants are particularly prone to grease and soil buildup. With the ZAMii tile and grout cleaning technique your tiles will look like new, and the area will be completely sanitized and 90 % bacteria free.
Keep germs out by sealing your tiles and grout.
As a part of our cleaning process, our technicians will apply a coat of durable sealant to your grout. When a sealant is applied, a barrier is created, minimizing the amount of dirt that can seep into the grout or tile pores. This helps your grout and tile stay cleaner, longer, and maintenance is much easier because dirt does not penetrate deep into the cracks.
Breathe Easier with ZAMii Pro