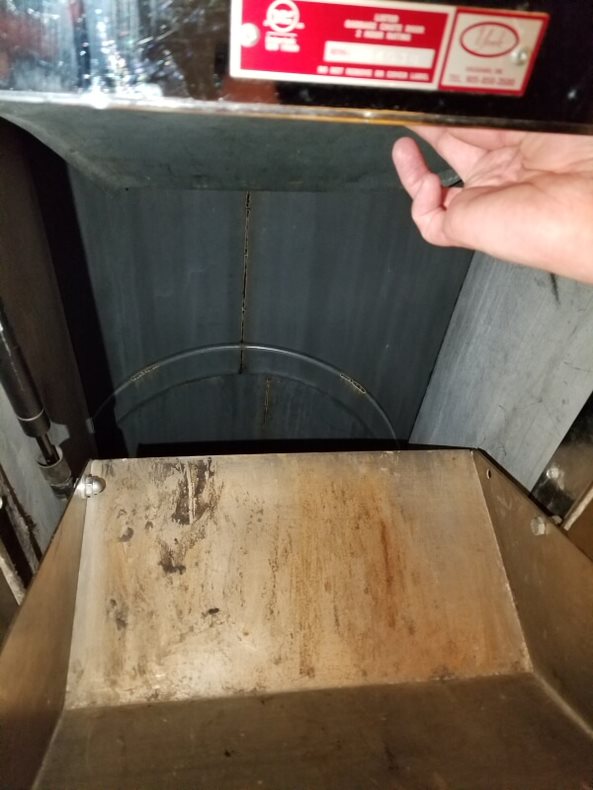 High and low-rise Building Garbage Chutes and Collection Area
Our truck-loaded, industrial high-pressure 3,000 PSI spinner equipment scours garbage chutes, dislodging dry and wet garbage and debris, eliminating build-up and the causes of odour.
ZAMii PRO garbage chute cleaning technicians are experienced in this specialized type of work. The job is systematically planned and thoroughly carried out from top to bottom, from the garbage chutes on each floor to the garbage collection area.
The work area is set up to make it safe and convenient for tenants to carry on their day-to-day business. Cleaning solution and debris are collected for safe disposal, leaving the jobsite clean and fresh.
ZAMii Pro Garbage Chute Cleaning Services are for all residential low and high-rise apartment and condo situations. Here is what you can expect:
Safe work practices to protect the building, tenants, and workers.
On-site supervision of team.
Experienced technicians with truck-mounted and portable unit equipment to achieve optimum results.
Up to 3000 PSI pressure washing using a specialized spinner for maximum cleaning results.
Removal of garbage chute build up, waste matter and debris from top to bottom.
Disinfecting to ensure healthy and clean result.
Safe and environmentally friendly disposal of recovered cleaning solution.
ZAMii's professional technicians use only the most modern equipment available to efficiently take care of your garbage chute cleaning and maintenance requirements.
Breathe Easier with ZAMii Pro