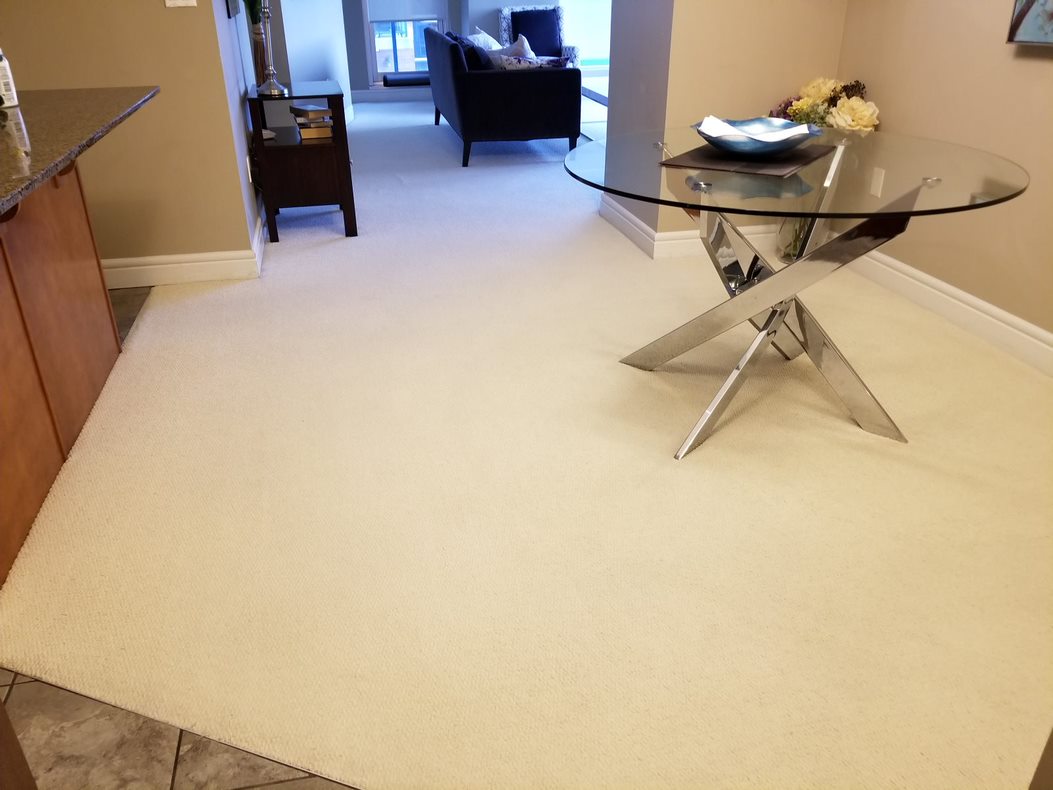 Carpet & Area Rug Cleaning
We firmly believe in the idea that 'your carpet is the largest air filter in your home,' and like all filters, it must be properly maintained and cleaned. 
The maintenance is relatively easy. Vacuum often, address stains as quickly as possible and have it professionally cleaned on a regular basis. ZAMii recommends you have your carpets professionally cleaned every 12 to 18 months, but more often depending on traffic, allergies, and pets. 
The deep cleaning is where we come in. When you are ready to have your carpets professionally cleaned, we are ready and at your service. Until then, here is what you can expect from a ZAMii PRO carpet and area rug deep-cleaning.
ZAMii Pro Carpet Cleaning Process
ZAMii's deep-clean, multi-step FiberRinse method ensures your carpets are cleaned in the most professional manner possible. ZAMii guarantees it.
The ZAMii PRO FiberRinse prolongs the life of your carpets by protecting the material while providing a deep clean. Here is what to expect: 
Light furniture moving. We are careful with your treasures.
Pre-cleaning treatment that is tough on dirt and stains, gentle on the carpet fibers.
Spot & stain removal. In most cases there is no extra charge.
High-heat water with forced pressure to ensure a deep cleaning well into the underside of the carpet.

 

Fresh water, fast dry, final FiberRinse process. Absolutely no recycled dirty water.
Furniture placed on protect tabs. No marks on your carpet.
Final grooming to ensure a fresh & beautiful carpet every time.
Our trained Carpeteers are fully bonded and insured.
Learn more about our 5-Step Pet Zone stain and odour removal process. Click here
Breathe Easier with ZAMii Pro